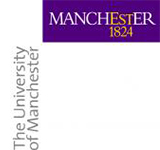 Manchester, University of favorite: 512
The University of Manchester
Address:
United Kingdom | England | Manchester

favorite
apply for it
Student Distribution
Local student:
International student:
Introduction
Manchester University is a public university formed in 2004 by the merger of the University of Manchester Institute of Science and Technology and the Victoria University of Manchester. The University of Manchester is regarded as a "red brick university", and was a product of the civic university movement of the late 19th century. It formed a constituent part of the federal Victoria University between 1880, when it received its royal charter, and 1903-1904, when it was dissolved.
TIMES country ranking
| 2015 | 2014 | 2013 | 2012 | 2011 | 2010 | 2009 | 2008 | 2007 | 2006 |
| --- | --- | --- | --- | --- | --- | --- | --- | --- | --- |
| 28 | 26 | 33 | - | - | - | - | - | - | - |
QS World ranking
| 2015 | 2014 | 2013 | 2012 | 2011 | 2010 | 2009 | 2008 | 2007 | 2006 |
| --- | --- | --- | --- | --- | --- | --- | --- | --- | --- |
| 52 | - | - | - | - | - | - | - | - | - |
{{scores.count}} comments
Abstract
{{type}}
{{comment.account_id.displayname}}
{{comment.content}}
{{comment.create_at|date:'yyyy/MM/dd'}}

{{comment.like_accounts.length}}
find courses for you
degree level:
qualification type:
subject area: