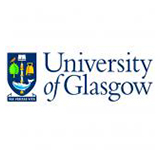 Glasgow, University of favorite: 504
Address:
United Kingdom | Scotland | Glasgow

favorite
apply for it
Student Distribution
Local student:
International student:
Introduction
Founded in 1451, the University of Glasgow is the fourth oldest university in the English-speaking world.The University of Glasgow has a clear mission: to undertake world-leading research and to provide an intellectually stimulating learning environment, thus delivering benefits to culture, society and the economy.Glasgow has departments of Law, Medicine, Veterinary Medicine, and Dentistry. Its submission to the most recent UK university research assessment was one of the broadest in the UK. Glasgow's financial endowment is the fifth largest(and fourth largest per head) among UK universities.
TIMES country ranking
| 2015 | 2014 | 2013 | 2012 | 2011 | 2010 | 2009 | 2008 | 2007 | 2006 |
| --- | --- | --- | --- | --- | --- | --- | --- | --- | --- |
| 26 | 25 | 15 | - | - | - | - | - | - | - |
QS World ranking
| 2015 | 2014 | 2013 | 2012 | 2011 | 2010 | 2009 | 2008 | 2007 | 2006 |
| --- | --- | --- | --- | --- | --- | --- | --- | --- | --- |
| 94 | - | - | - | - | - | - | - | - | - |
{{scores.count}} comments
Abstract
{{type}}
{{comment.account_id.displayname}}
{{comment.content}}
{{comment.create_at|date:'yyyy/MM/dd'}}

{{comment.like_accounts.length}}
find courses for you
degree level:
qualification type:
subject area: