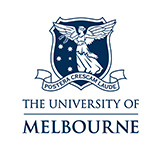 The University of Melbourne favorite: 523
The University of Melbourne
Address:
Australia | Victoria | Melbourne

favorite
apply for it
Student Distribution
Local student:
International student:
Introduction
The University of Melbourne (informally Melbourne University or simply Melbourne) is an Australian public research university located in Melbourne, Victoria. Founded in 1853, it is Australia's second oldest university and the oldest in Victoria.Times Higher Education ranks Melbourne as 33rd in the world,while the QS World University Rankings places Melbourne 31st in the world. According to QS World University Subject Rankings 2015, the University of Melbourne is ranked 5th in the world for Education, 8th in Law, 13th in Computer Science & IT, 13th in Arts and Humanities, 14th in Dentistry and 18th in Medicine.
QS World ranking
| 2019 | 2018 | 2017 | 2016 | 2015 | 2014 | 2013 | 2012 | 2011 |
| --- | --- | --- | --- | --- | --- | --- | --- | --- |
| - | - | - | - | - | - | - | - | - |
{{scores.count}} comments
Abstract
{{type}}
{{comment.account_id.displayname}}
{{comment.content}}
{{comment.create_at|date:'yyyy/MM/dd'}}

{{comment.like_accounts.length}}
find courses for you
degree level:
qualification type:
subject area: