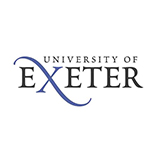 Exeter, University of favorite: 500
Address:
United Kingdom | England | Exeter

favorite
apply for it
Student Distribution
Local student:
International student:
Introduction
The University traces its origins to schools and colleges established in the middle of the nineteenth century as a result of the energies and visions of individual educational reformers and philanthropists throughout Devon and Cornwall.The University of Exeter has been named The Sunday Times University of the Year 2013 and was the Times Higher Education University of the Year 2007. Exeter has maintained a top ten position in the National Student Survey since the survey was launched in 2005. In 2011, it was regarded as one of the top 12 elite universities in the United Kingdom, and has been consistently ranked as one of the top 10 UK universities in recent years.
TIMES country ranking
| 2015 | 2014 | 2013 | 2012 | 2011 | 2010 | 2009 | 2008 | 2007 | 2006 |
| --- | --- | --- | --- | --- | --- | --- | --- | --- | --- |
| 7 | 8 | 10 | - | - | - | - | - | - | - |
QS World ranking
| 2015 | 2014 | 2013 | 2012 | 2011 | 2010 | 2009 | 2008 | 2007 | 2006 |
| --- | --- | --- | --- | --- | --- | --- | --- | --- | --- |
| 154 | - | - | - | - | - | - | - | - | - |
{{scores.count}} comments
Abstract
{{type}}
{{comment.account_id.displayname}}
{{comment.content}}
{{comment.create_at|date:'yyyy/MM/dd'}}

{{comment.like_accounts.length}}
find courses for you
degree level:
qualification type:
subject area: