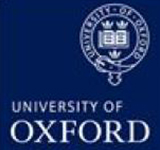 Oxford, University of favorite: 530
Address:
United Kingdom | England | Oxford

favorite
apply for it
Student Distribution
Local student:
International student:
Introduction
As the oldest university in the English-speaking world, Oxford is a historic institution. There is no clear date of foundation, but teaching existed at Oxford in some form in 1096 and developed rapidly from 1167, when Henry II banned English students from attending the University of Paris.Over hundreds of year's evolvement, Oxford maintains to be one of the top Universities in the world and has constantly made great contributions to the human civilization development. With the highest number of world-leading or internationally excellent (rated 4* or 3* in the 2008 national Research Assessment Exercise) academics in the UK, Oxford university covers a wide range of research subjects including mathematics, computer science, medical science, physics and biology etc. Oxford offers its students a unique learning experience through the tutorial system, in which students meet regularly with their college tutor, either on a one-to-one basis or with one or two other students. International students play an integral role in the University, providing intellectual stimulation as well as creating and maintaining academic links with colleagues abroad. The leading academic staff and well-equipped learning environment will facilitate students with both in-depth research and self-development.
TIMES country ranking
| 2015 | 2014 | 2013 | 2012 | 2011 | 2010 | 2009 | 2008 | 2007 | 2006 |
| --- | --- | --- | --- | --- | --- | --- | --- | --- | --- |
| 1 | 2 | 1 | - | - | - | - | - | - | - |
QS World ranking
| 2015 | 2014 | 2013 | 2012 | 2011 | 2010 | 2009 | 2008 | 2007 | 2006 |
| --- | --- | --- | --- | --- | --- | --- | --- | --- | --- |
| 3 | - | - | - | - | - | - | - | - | - |
{{scores.count}} comments
Abstract
{{type}}
{{comment.account_id.displayname}}
{{comment.content}}
{{comment.create_at|date:'yyyy/MM/dd'}}

{{comment.like_accounts.length}}
find courses for you
degree level:
qualification type:
subject area: